Vivre !!!! !!!! Enjoy … Live… Freedom…. Experience…. Letting go
We wish you a hearty welcome to our semi-traditional four square Dutch farmhouse dating from 1890, in the beautiful village of Warder in North Holland.
You will be staying in a room on the upper floor where the old beams of the original "square" are clearly visible. This exudes a cosy atmosphere.
You can enjoy the panoramic view over the countryside, the dike of lake Marker, and with any luck, the cows and sheep will be grazing out on the pasture.
Behind the dike of lake Marker you will see the boat sails just peeping out above it.
In short, you are getting away from the drudge of everyday life.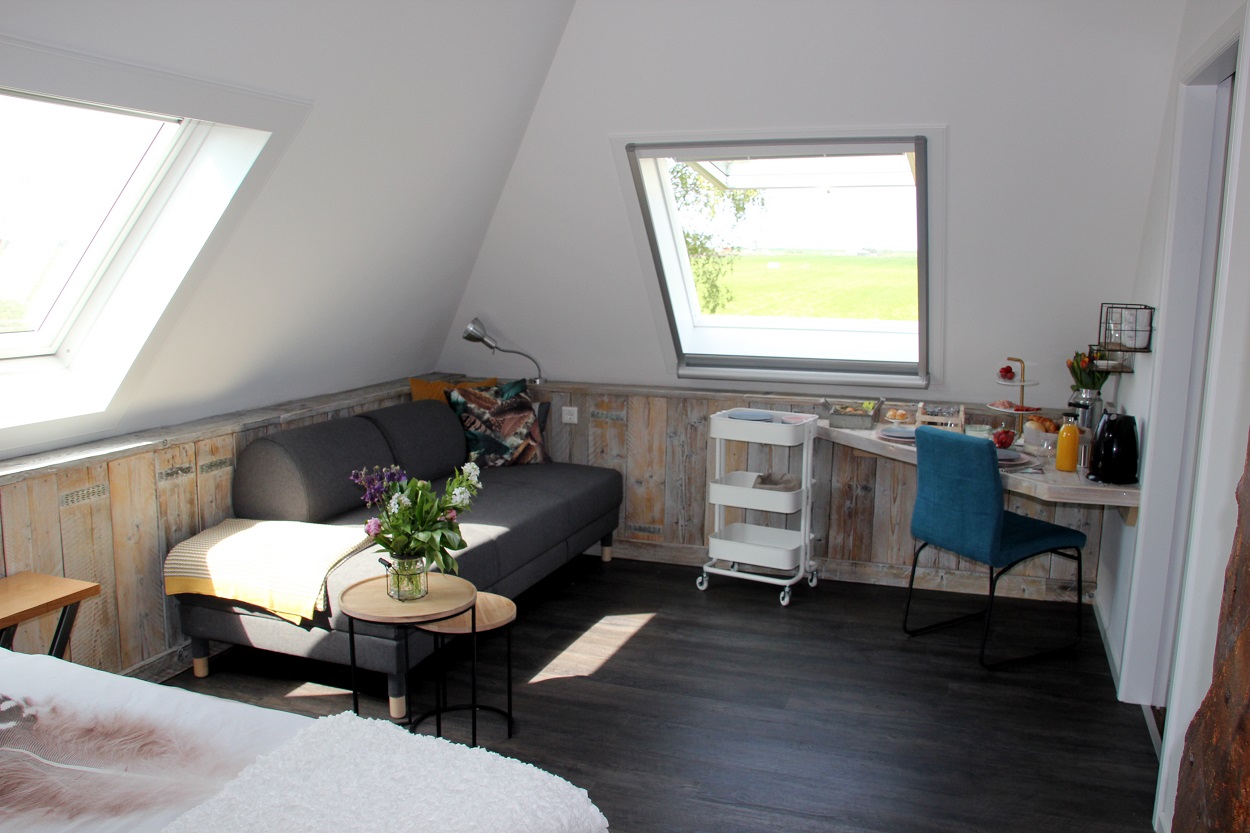 Rooms
The rooms are bright and spacious, and exudes a cosy atmosphere.
You will sleep on a delightful box spring, and if your party includes a 3rd, or you prefer sleeping separately, there is a nice sleeper couch too.
You can watch TV from the couch, but it is also possible from the bed.
The luxurious bathroom with shower, sink and toilet is right next to your room.
You can even enjoy the magnificent view while showering.
We offer a hearty breakfast with regional products in the morning. Your breakfast awaits you on the landing just around the corner at the door.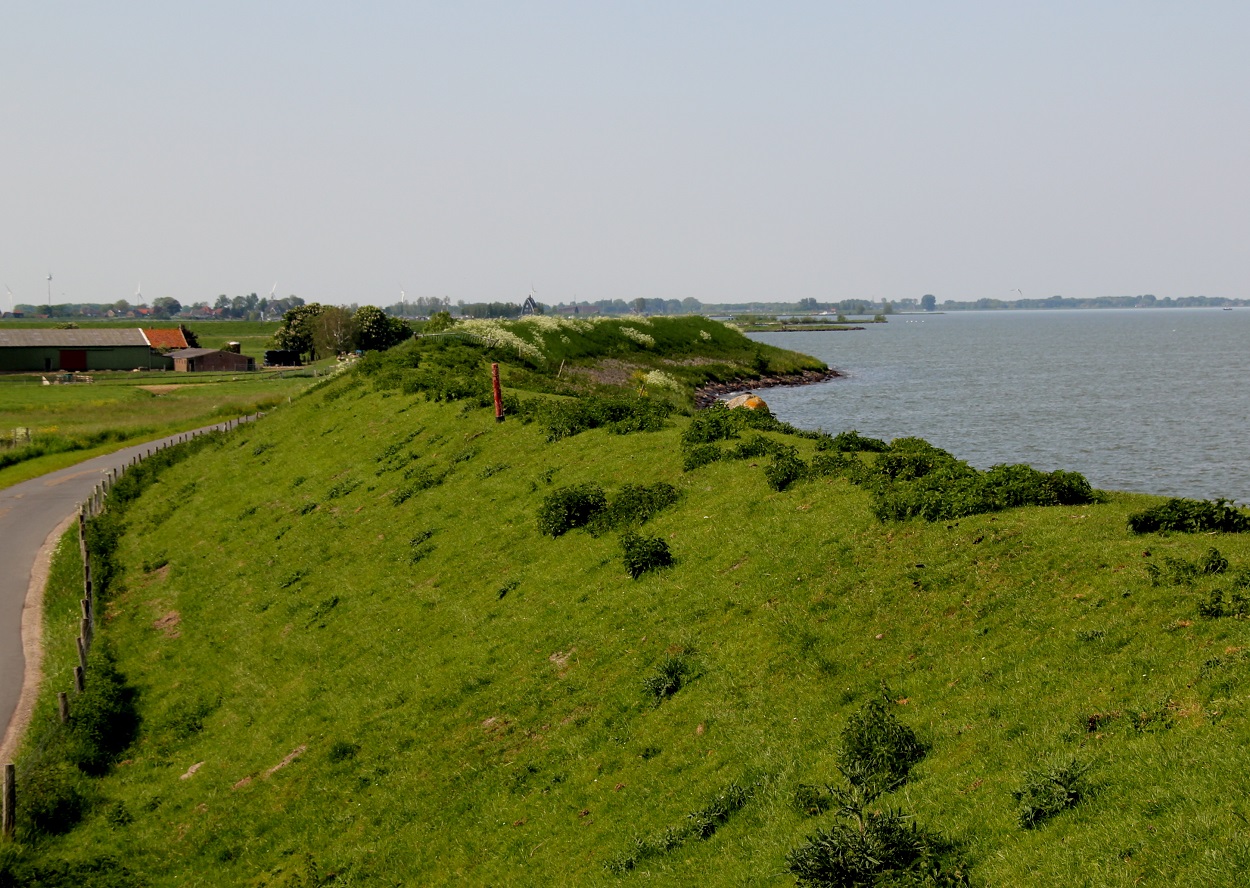 Location
Warder is located along lake Marker, in North Holland.
It is an oasis of peace and quiet, but it is also a central location from which to visit nice places such as Hoorn, Purmerend, Alkmaar, Edam, Volendam, and Monnickendam
From Edam, where you have free parking, you can be in the heart of Amsterdam just half an hour by bus.
Guests can enjoy hiking and cycling from Warder, enjoying the beautiful nature.
There are innumerable bicycle and hiking routes. Warder is situated in the Zeevang nature reserve, well known for the variety of birds breeding there.